"It looks like we're going to be wearing cloth face masks for a while, which is all the more reason to find one that you like."
July 28, 2020
VOGUE
Choose your custom made mask from over 200+ designs. These boutique cloth face masks are two layer cotton as suggested by CDC guidelines.
The approximate pre-order production lead time is 3 days. Pre-Order your boutique face mask today to get on the schedule.
Be Safe, Be Fun, Be Stylish!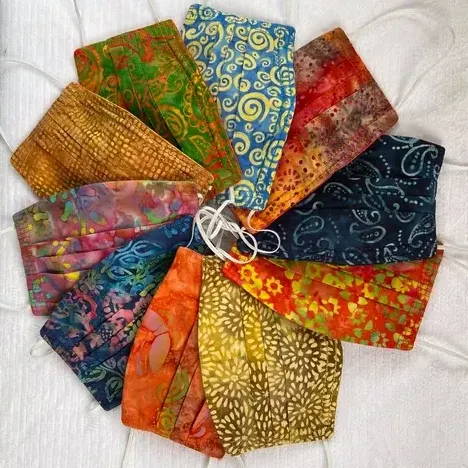 - Please remember, these masks are not meant to replace the CDC recommended practices of social distancing, frequent hand washing and avoiding touching your face. -
Who should NOT use cloth face coverings: children under age 2, or anyone who has trouble breathing, is unconscious, incapacitated or otherwise unable to remove the mask without assistance.